This post was originally published on this site
Popping off as one of 2023's hottest breaking artists, rapidly rising Bronx spitter Connie Diiamond unleashes her anxiously awaited debut project, Underdog Szn, via Def Jam Recordings. Across nine tracks, she flexes her raucous wordplay and hard-hitting hooks joined by guests such as Don Q, Dame D.O.L.L.A., and KenTheMan for the "Move (Remix)." Listen to Underdog Szn—HERE.
To celebrate the release of Underdog Szn, she just unveiled the music video for her buzzing banger "Move." The visual follows Connie through the Bronx underground on one wild night. Her charisma and energy practically overflow during scenes in the club and out on the streets. Meanwhile, the incendiary "Move" caught fire to the tune of 1 million streams and counting, while even Lebron James co-signedher by proclaiming on his Instagram story, "Man she bodied that shit!!! WHOA." Built around a sample of the Ludacris classic "Move Bitch" [feat. Mystikal & I-20], she tears through the production with razor-sharp rhymes and practically incinerates the beat with scorching bars.
Connie Diiamond consistently asserts herself as a rare gem. She's not only piled up millions of streams and views, but she's also incited the applause of NPR, Revolt, XXL, V Magazine, Okayplayer, HotNewHipHop, and more.
It's Underdog Szn, and Connie Diiamond's imminent takeover is underway!
Underdog Szn Tracklist:
Underdog Season
Pose
Make Amends ft. Don Q
Pretenders
Move
F*** I Look Like
What They Do
Raid ft. Dame D.O.L.L.A
Move Remix ft. KenTheMan (Bonus)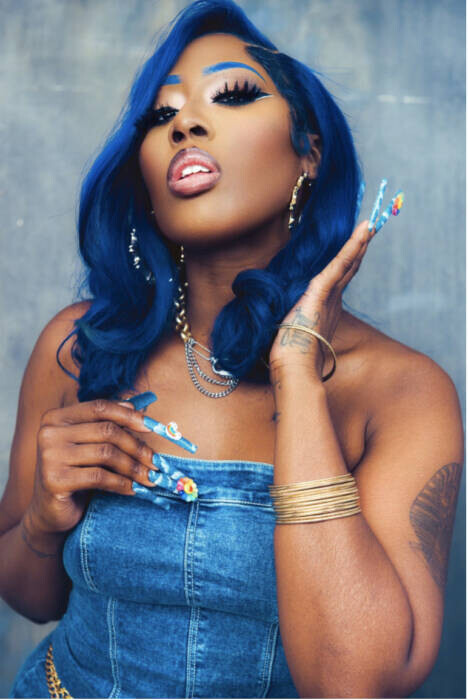 © 2023, alanna. All rights reserved.